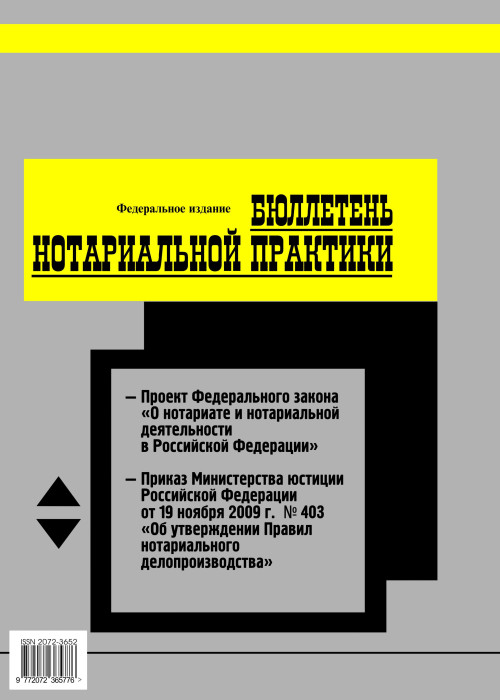 Journal "BULLETIN OF NOTARY'S PRACTICE" publishes new official documents, materials of judicial practice on cases with participation of notaries, guidance papers and recommendations of notary's chambers, commentaries of legislation as well as other documents related to history, theory and practice of notariat.
The journal is published in association with the Federal Notary Chamber, Moscow City Notary Chamber, regional notary chambers, the Notary Chamber of the Republic of Belarus.
Issued since 1998
Registered with the Federal service for supervision in communications, information technologies and mass communications (Roskomnadzor). Reg. ПИ № ФС77-80847 от 09.04.2021 г.
ISSN 2072-3652
---
Latest published articles
Empty
---