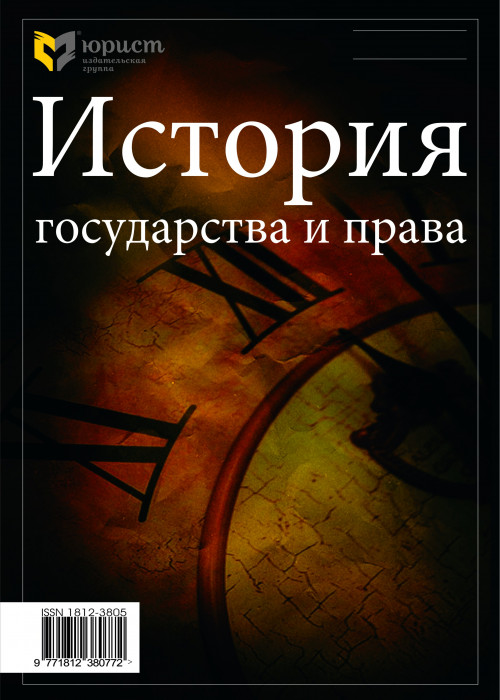 Recommended by the Supreme Attestation Commission under the Ministry of Science and Higher Education of the Russian Federation for publications of results of PhD and doctoral theses.
Issued since 1998
The scientific and legal publication publishes materials on the history of law, comments on historical documents, news of the history and theory of law from scientific and practical conferences, analytical generalizations. The most interesting questions of the history and theory of state and law of both Russia and foreign countries are reflected on the pages of the publication.
The Federal Service for Supervision in the Sphere of Mass Communication, Communications and Protection of Cultural Heritage. Reg. ПИ № ФС77-81517 от 06.08.2021 г.
ISSN 1812-3805
---
Latest published articles
Empty
---