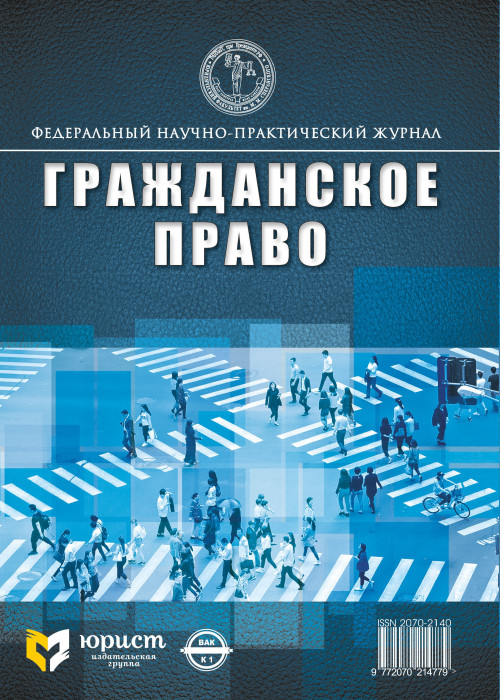 Recommended by the Supreme Attestation Commission under the Ministry of Science and Higher Education of the Russian Federation for publications of results of PhD and doctoral theses.
Issued since 2004
The publication contains scientific and practical articles on the theory of civil law, civil legal relations, property rights and other proprietary and personal rights, discusses the general provisions of the law of obligations and contractual law, obligations to transfer property into ownership, the exercise and protection of civil rights, as well as non-contractual obligations, obligations to provide services, the use of exclusive rights, provides analysis of judicial practice on issues of legal regulation of civil law relations.
Registered at the Federal Service for Supervision of Communications and Mass Communications ПИ № ФС77-81522 от 06.08.2021 г.
ISSN 2070-2140
---
Latest published articles
Empty
---