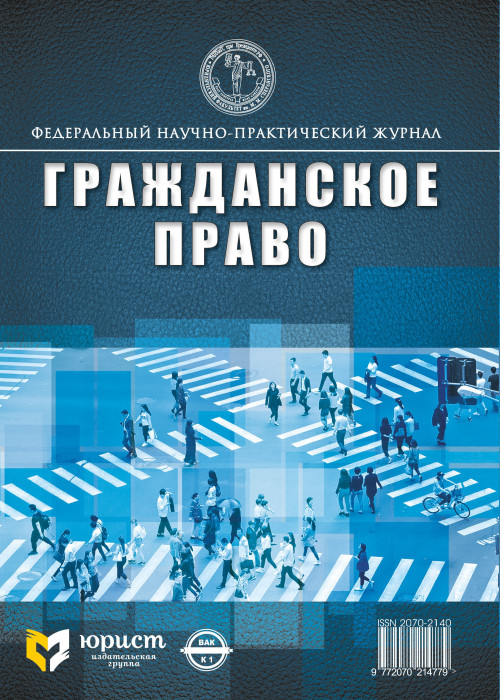 The magazine "Civil Law" which has been published since 2004 is a federal scientific and practical publication and is included in the list of HAC of Russian Federation of reviewed scientific journals in which major scientific results of theses for the degree of doctor and candidate of legal sciences should be published.
The main objective of the journal is to publish scientific articles by leading Russian scientists and lawyers practicing in the area of civil rights, and to support young scientists and jurist by means of creation of a special category "Tribune of a young scientist."
Recommended by the Supreme Attestation Commission under the Ministry of Science and Higher Education of the Russian Federation for publications of results of PhD and doctoral theses.
Issued since 2004
Registered at the Federal Service for Supervision of Communications and Mass Communications ПИ № ФС77-81522 от 06.08.2021 г.
ISSN 2070-2140
---
Latest published articles
Empty
---