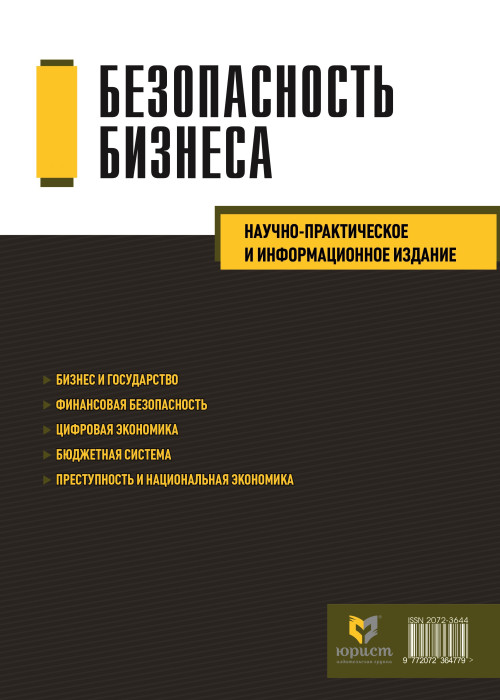 Recommended by the Supreme Attestation Commission under the Ministry of Science and Higher Education of the Russian Federation for publications of results of PhD and doctoral theses.
Issued since 2003
The journal is devoted to legal problems of business security, judicial practice, protection of the rights of entrepreneurs, topical issues of legal support of entrepreneurial activity. The publication also considers such an issue as the legal protection of entrepreneurs and the rights of taxpayers.
The publication covers the following topics:
Business and Government;
Modern digital technologies;
Investment activity in the Russian Federation;
Safety in education;
Crime prevention and prevention in modern conditions;
Criminal policy and business;
Business and corruption.
Registered in the Federal Service for Supervision in the Sphere of Mass Communications and Cultural Heritage Protection. Reg. ПИ № ФС77-81825 от 28.09.2021 г.
ISSN 2072-3644
---
Latest published articles
Empty
---