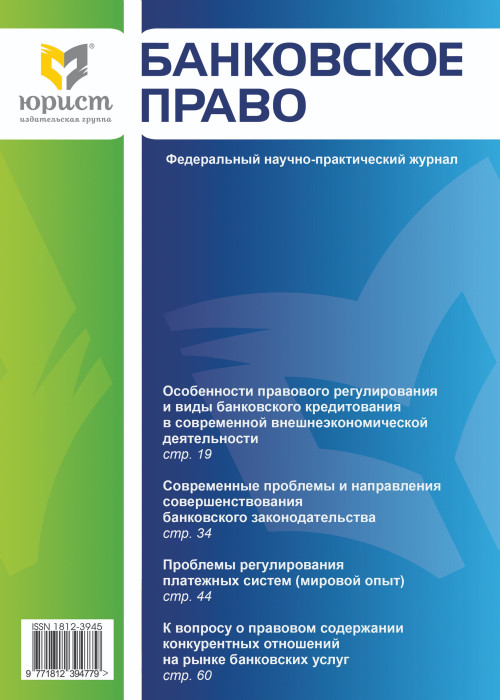 The magazine is published in conjunction with the Institute of Banking and Finance, Moscow State Law Academy.
Recommended by the Supreme Attestation Commission under the Ministry of Science and Higher Education of the Russian Federation for publications of results of PhD and doctoral theses.
Issued since 1998
One of the leading Russian law journals that successfully combines the theoretical depth of published materials with their benefits for practicing lawyers in the banking sector.
The main headings of the journal are:
Current issues of banking and civil law;
Government, finance and banking;
Current issues of banking and criminal law;
State regulation of banking activities;
Law and economics;
Foreign experience.
Registered at the State Press Committee of the RF. Reg. ПИ № ФС77-81828 от 24.09.2021 г.
ISSN 1812-3945
---
Latest published articles
Empty
---