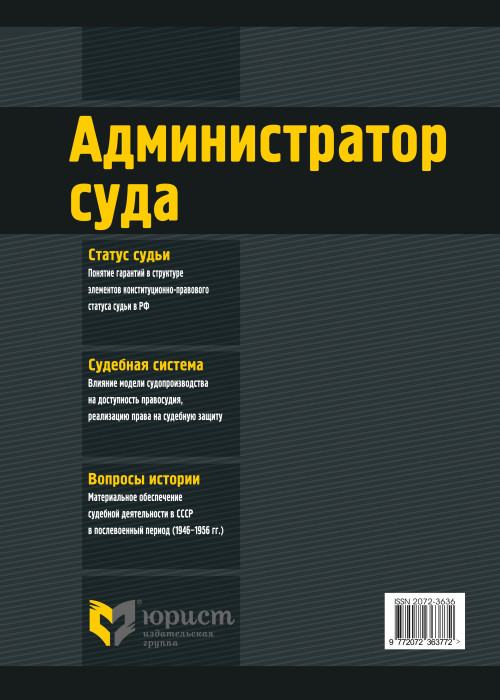 Recommended by the Supreme Attestation Commission under the Ministry of Science and Higher Education of the Russian Federation for publications of results of PhD and doctoral theses.
Issued since 2006
The publication covers such topics as legal proceedings, judicial system, judicial power, civil law and process, criminal law and process, foreign experience.
Registered at the Federal Service for the Monitoring of Compliance with the Legislation in the Sphere of Mass Communications and Protection of Cultural Heritage. Reg. ПИ № ФС77-81908 от 24.09.2021 г.
ISSN 2072-3636
---
Latest published articles
Empty
---