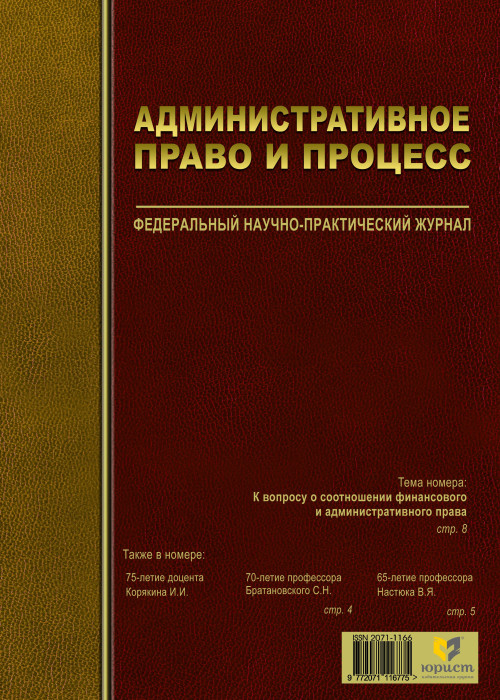 Recommended by the Supreme Attestation Commission under the Ministry of Science and Higher Education of the Russian Federation for publications of results of PhD and doctoral theses.
Issued since 2004
The journal "Administrative Law and Process" is devoted to the study of current theoretical and practical problems of administrative law, as well as administrative process. The journal is intended for theoretical and practical solutions to issues in the field of administrative jurisdiction, the exercise of the powers of executive authorities, as well as for solving issues in the field of administrative and legal organization of economic management, socio-cultural and administrative-political spheres.
Registered in the state press committee. reg. ПИ № ФС77-80840 от 09.04.2021 г.
ISSN 2071-1166
---
---
Latest published articles
Empty
---